You are a grand and noble idea with profound potential waiting to be unveiled.
You are the keeper of medicine that is needed. You are designed to thrive.
Presence and Power is your pathway to your Highest possibilities. 


Anchored in classical yoga studies, personal development coaching, and modern movement research, these courses are
designed to lead you into self inquiry and to provide you with pragmatic skills so you can have more joy, be more present, and live your most radically delicious and fulfilling life.
Our yoga teacher trainings are for those wishing to either deepen their personal practice or to learn to effectively teach safe, powerful sequences designed to touch the lives of students both on and off of their mats.
​
We welcome all students of all abilities and all backgrounds. All that is required is a curious and open mind and willing heart. Yoga always meets you where you are.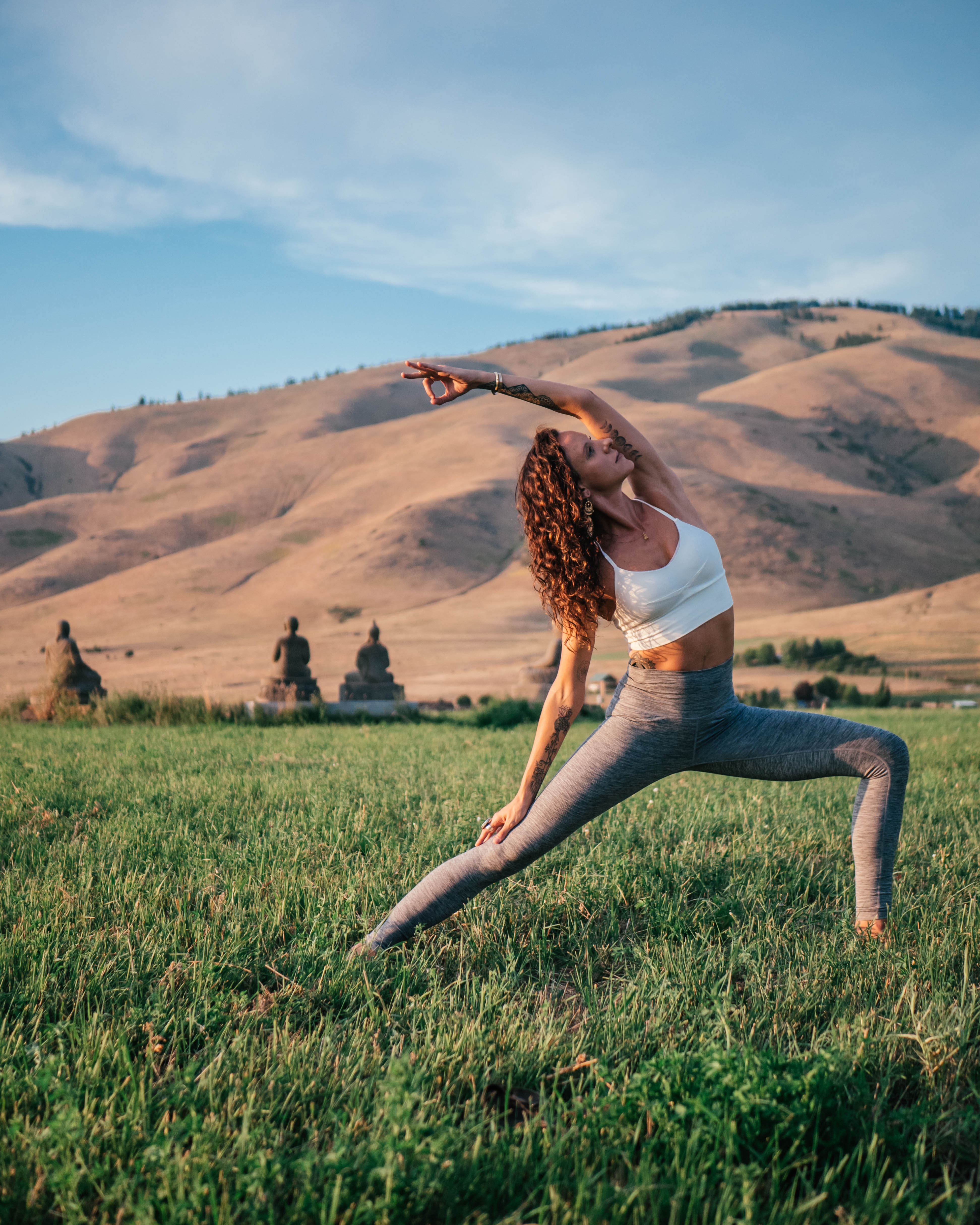 Meet Selena
Writer, speaker, South-Asian Anthropologist, and personal development coach, Selena has been teaching yoga and movement since 2006. 
​
Her classes offer yoga and meditation as a mechanism to shift the way we offer ourselves in all aspects of our lives and as a tool for granting profound healing in our bodies, our hearts, and ultimately our relationships.
She is deeply committed to raising up a generation of innovative, knowledgeable teachers. Her programs offer students and practitioners tools and methods to truly take yoga off of the mat and into the fabric of their lives so that they can show up more effectively in the world. 
​
Selena holds a MPH from Boston University, a MA in Cultural Anthropology, and is a PhD Candidate at the University of Montana. She is a two time Cornell University Nepali Language Fellow, and 2017 Fulbright awardee. 
​
She is currently completing her dissertation research on yoga and spiritualism in the West at the University of Montana. 
What People Are Saying
"If you aren't ready to have your life changed, don't study with Selena. She has a rare gift of glimpsing her students' highest potential and constructing an environment to slowly draw it out. You will learn Anatomy and philosophy from soneone who is deeply passionated about them and it shows. You WILL be inspired. You WILL leave equipped with the tools and insight to transform your life. You will also learn, inside and out and in every direction, an intricate, many-faceted and carefully considered perspective of the yoga tradition from an insanely experienced student herself. The whole idea of Selena's trainings are to integrate and assimilate the method because when one embodies yoga from the inside out, the teaching takes care of itself. Selena doesn't just teach yoga, she lives yoga, and at the end of your training with her, you can too."
Christine Mock 500HR Graduate
"Selena's Presence and Power workshop will inspire, educate, and empower you to pursue and uncover your authentic self. She is not your teacher if you wish to be coddled or spoon fed. She will provoke fundamental questioning that invites you to strip away the self limiting stories, practices, and habits that hold you back from your greatest potential. Go to her class, shake the dust, and breathe life into your dry bones."
Maggie Graham 200HR Graduate